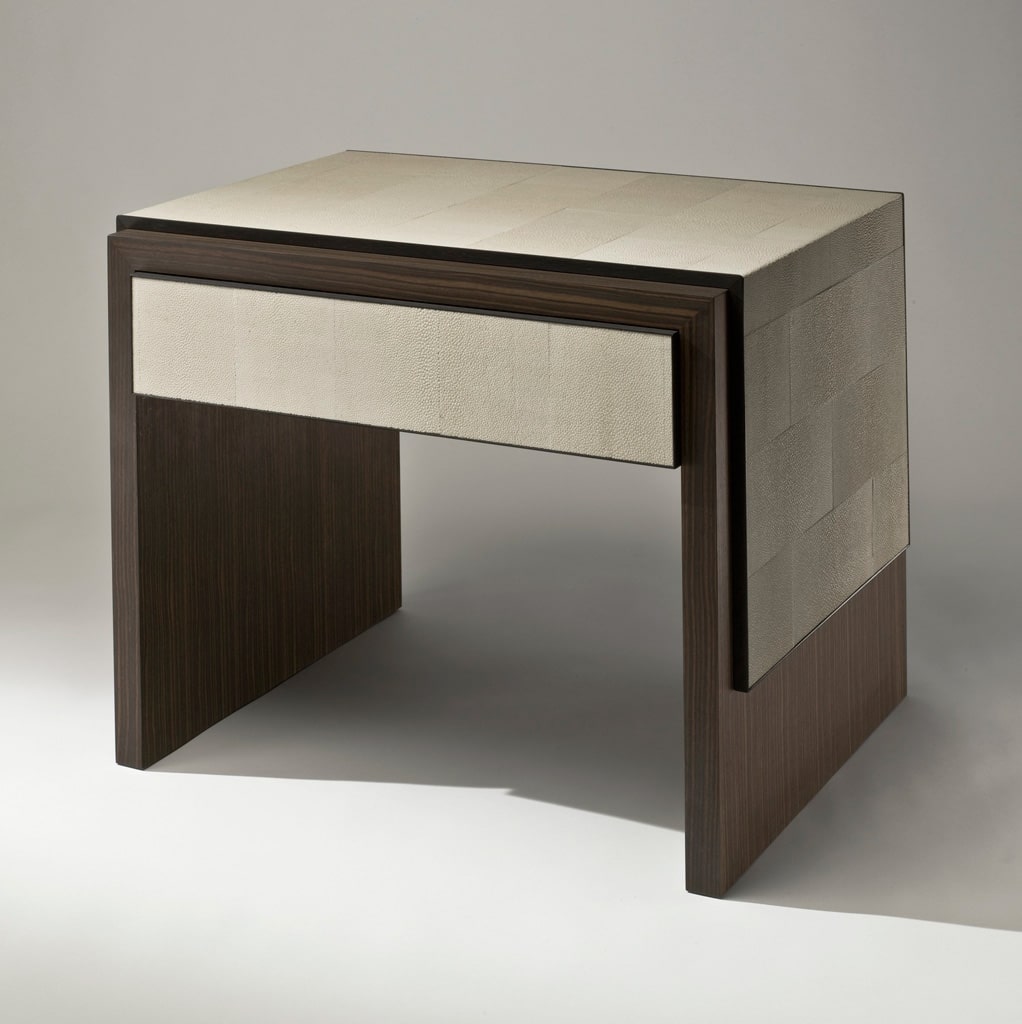 Decor
Grace is a large box inspired by the cabinets that were used to hold jewellery and documents in the 16th century.  Covered in smoked oak with a checkers design, its lid is decorated with a horn inlay that reproduces a chain. Each individual link of the chain is composed of differently-coloured horn elements. This detail gives a sense of three-dimensionality to the design. The lid is divided into three parts, which flap open. The central part is lined with a mirror on the inside. The front of the box also flaps open and contains four maple drawers of various sizes. Each is surrounded by an ebony profile that creates a refined contrast. The small knobs are made of wood and horn.
Inside, the box is covered in cognac-coloured leather.
Grace is a functional object, a symbol of craftsmanship, quality and meticulous attention to detail, made from precious materials and refined finishes.