WORKS WITH TIRELESS PASSION, CREATIVE ART,
OBSTINATE DETERMINATION. AT ALL TIMES HIS SKILLFUL HAND
HAS ALWAYS PRODUCED MASTERPIECES
WHICH HAVE GIVEN CREDIT TO THE SAYING
"IF A THING IS WORTH DOING AT ALL, IT IS WORTH DOING WELL".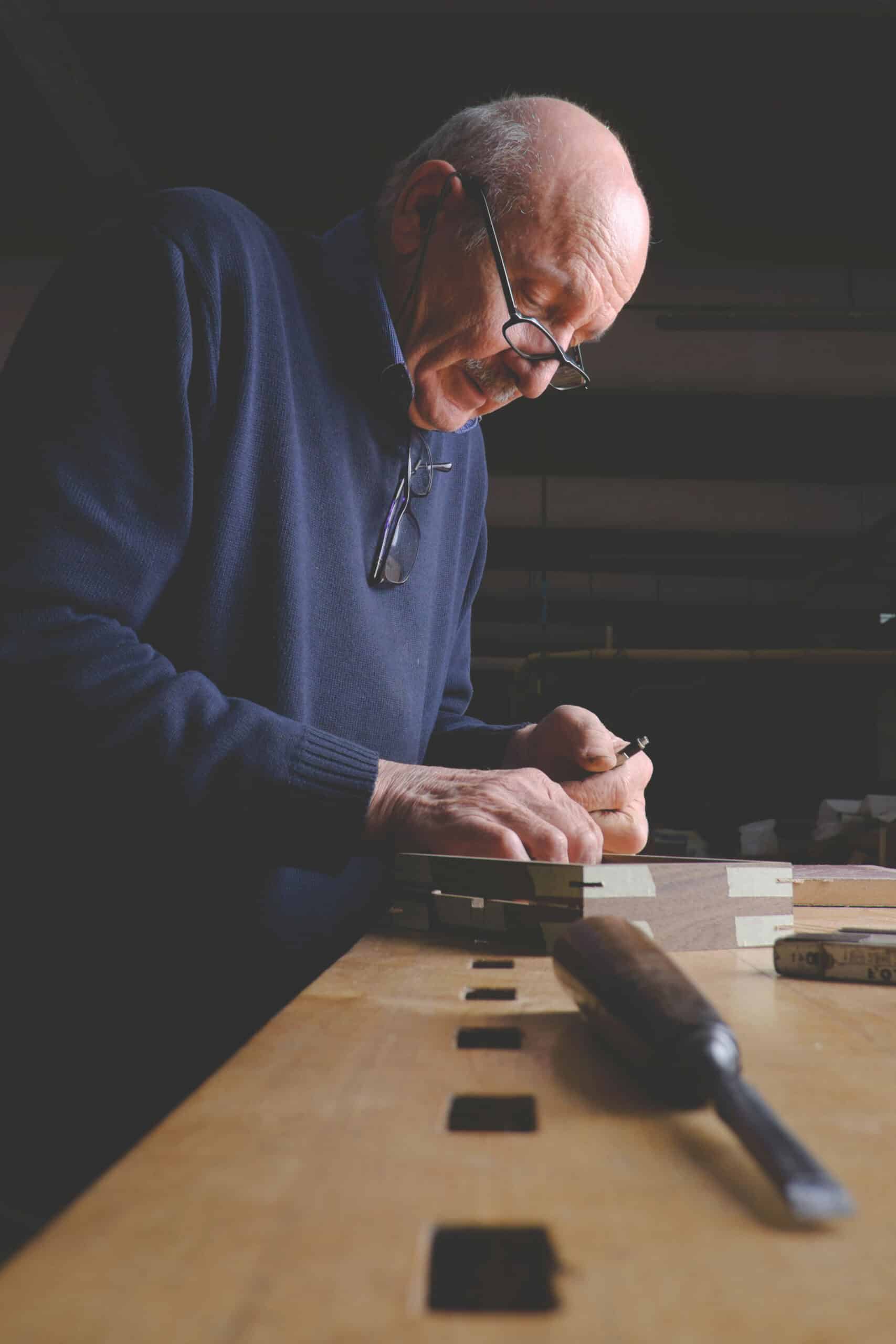 G iordano Viganò, with the skill of a craftsman, transforms noble woods into timeless objects and furniture, unique in quality and manufacture. The passion for craftsmanship, for the well-made and the care in enhancing the smallest detail, characterize his long experience that has crossed the history of living until today: from classic furniture to design. Creative thinking and working techniques that combine modern technology with the wisdom of hands, produce pieces in which the fusion between design and craftsmanship is tangible. In over fifty years of activity, he has become a point of reference for designers, companies and galleries that rely on its expertise and knowledge of wood for the realization of their projects and prototypes. In 2016 he received the recognition of Master of Arts and Crafts from Fondazione Cologni dei Mestieri d'Arte.
INFO
---
Giordano Viganò
Strada Provinciale 39
22060 Novedrate (COMO) Italy
LET'S TALK ABOUT!
---
Tell us about your ideas or ask us for information